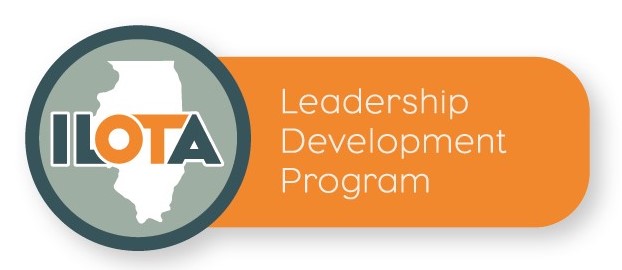 ILOTA's Leadership Development Program presents...

Next-Level Coaching and Mentoring

Saturday, September 23, 2023

9:00 am to 12:00 pm

(Virtual program via Zoom)

Registration fees: $75 Members - $150 Non-members

This seminar has been approved for 3.0 contact hours of CE credit.

Seminar Description

:

The Illinois Occupational Therapy Association is excited to host a virtual Continuing Education Course with leaders in the field on coaching and mentoring. This dense short course will be held on Saturday, September 23rd, from 9:00 am - 12:00 pm in collaboration with Sarah Young from Zing Collaborative and the ILOTA Leadership Development Committee.

Engaged lectures and small-group discussions will be critical components of this course that will guide participants through a framework for practical approaches to coaching and mentoring, including tackling pitfalls that clinicians in leadership roles may encounter.

Course Objectives:


At the conclusion of this course, participants will be able to:

1) Identify strategies from the coaching and mentoring framework that can be applied to their own approaches to working with others
2) Identify roadblocks that can hinder the process of coaching/mentoring others.
3) Describe strategies to minimize the impact of obstacles that can arise in mentoring others.

Additional Information about 

Sarah Young and the ILOTA Leadership Development Program

:

The Leadership Development Program was established to provide members of ILOTA with leadership training and ongoing mentorship, a unique path to developing leadership skills in Illinois by establishing mentor-mentee cohorts, as well as outcome-focused educational programs, to enable selected candidates to build a foundation of skills in leadership regardless of their field of endeavor. It accomplishes this by bringing individuals with a high degree of leadership skills together with those with less experience but who share a passion for personal and professional growth in leading. The Leadership Development Program offers avenues for Occupational Therapy practitioners who are leading and assisting others in their work, as well as for clinicians looking for ways to further their professional development to advance the growth of occupational therapy in Illinois.

Sarah Young is the founder of Zing Collaborative, a leadership development company that works with organizations, teams, and individuals to create Expansive Impact. Sarah is also the author of Expansive Impact: An Invitation to Lead in Everyday Moments.

Sarah has worked with leaders spanning industries and roles: from executive leadership teams, to construction and manufacturing companies, to high growth start-ups and professional organizations. She is a former corporate leader, a two-time Ironman finisher, and a certified professional coach through both the International Coach Federation and the Co-Active Training Institute. She has been named a Top Executive Coach in her area for several years in a row. She has a deep appreciation for nature, travel, sunshine, warm weather, paddle boarding, leisurely bike rides with ample opportunity to enjoy the view, rescue dogs, cooking, coffee, and the precious hours of the early morning. Zing Collaborative is a proud member of 1% for the Planet.

Additional information about Sarah Young and Zing Collaborative may also be found at https://www.zingcollaborative.com/

Registration fees: $75 Members - $150 Non-members

This seminar has been approved for 3.0 contact hours of CE credit.