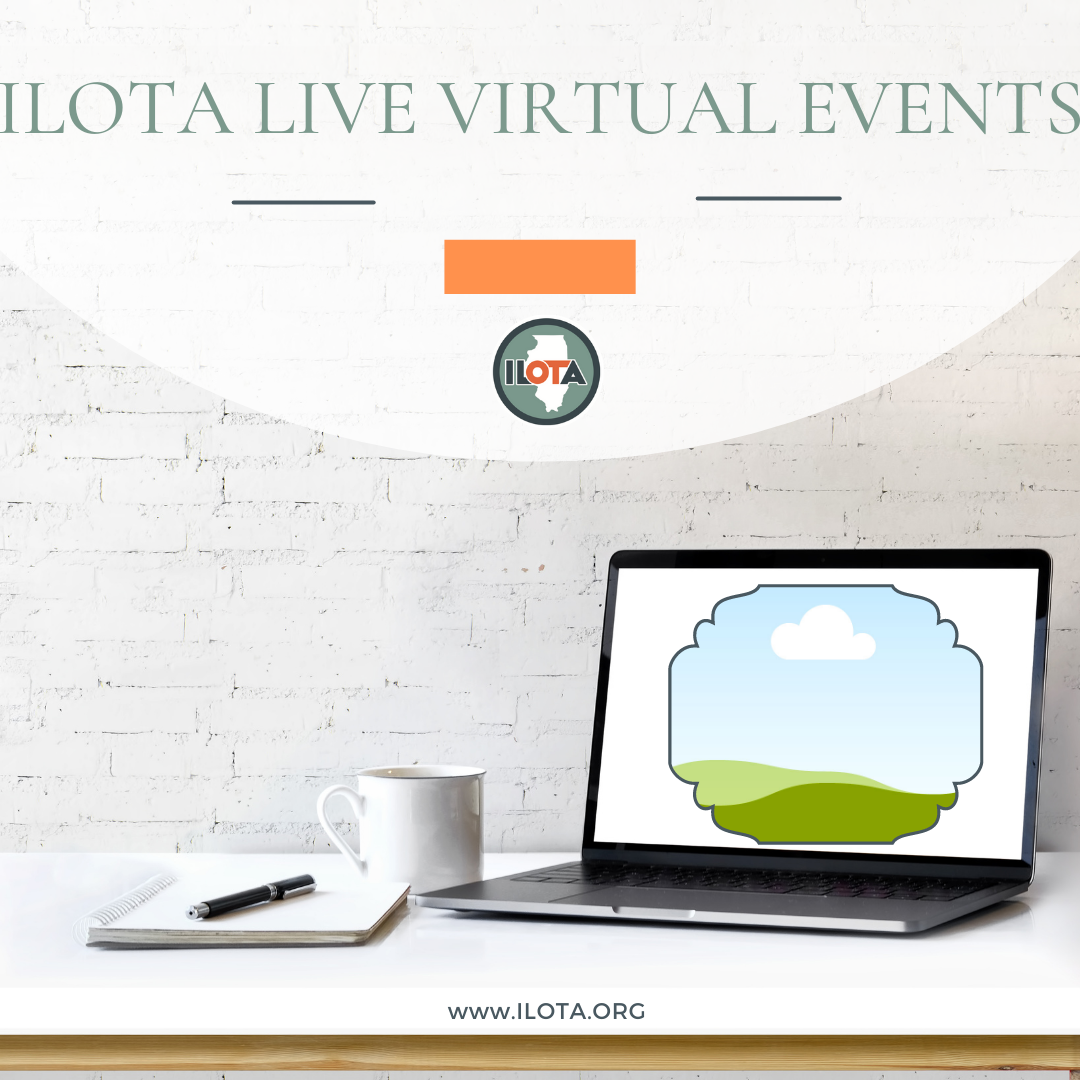 ILOTA Live Virtual Event: "Alternative Occupational Therapy Careers"
Tuesday, September 20, 2022
6:00 pm - 7:30 pm
Registration Fees: Members $25 - Non-members $50
(Not a member? Join here!)
This course has been approved for 1.5 contact hours of CE credit. 
(Zoom meeting link will be emailed to all registrants prior to the meeting.)
Description

:
The rate of burnout for occupational therapy practitioners is at an all-time high. To combat this burnout, many practitioners are exploring alternative career choices.  Occupational therapy practitioners hold a unique skill set that can provide value in a variety of settings beyond clinical care. This panel discussion will explore the experiences of six occupational therapy practitioners working in non-traditional roles. The aim of this presentation is to explore how the panelists have used their OT skill set to develop a career in a non-traditional setting, how they are reimbursed, and the successes and challenges faced in their careers. 
Course Objectives

:
After this course, participants will identify occupational therapy skills that translate to non-traditional settings.
After this course, participants will describe barriers faced by occupational therapy practitioners in non-traditional settings and strategies to address the barriers.
Panelists

:
Mathew Clinger, OTD, OTR/L
Program Director, Safe Patient Handling & Mobility

Clinical Instructor, UIC Department of Occupational Therapy

Kira Meskin, OTD, OTR/L, CAPS, ECHM
Community Reintegration/Disability Advocate and Home Modification Specialist

Progress Center for Independent Living

Robin Jones, MPA, COTA/L, ROH

Director, Great Lakes ADA Center 

Amy Cohen, OTR/L, CDP, CMC

Founder, ACE Senior Care Navigators

Jarrett Wolske, OTD, OTR/L


Academic Success Coach in Access and Disability Services

McHenry County College 

Kim The, Ph.D., OTR


Community Organizer 

Chicago Disability Activism Collective

Registration Fees: Members $25 - Non-members $50

(Not a member? Join here!)

This course has been approved for 1.5 contact hours of CE credit. 

(Zoom meeting link will be emailed to all registrants prior to the meeting.)