ILOTA would like to thank Wilbur Wright College for its generous support of our 2021 Student Conclave!
Update: If you registered for the Student Conclave beginning March 6th, you will receive an email each day of the event with a unique Zoom link to access that day's live programming. And the recorded sessions will be available to all registrants for one month. The recorded sessions will be available at this link, but you must be logged in to ILOTA.org first.
2021 ILOTA Student Conclave
      A conference just for students
ILOTA is pleased to announce the association's 4th Annual Student Conclave. This year's event will be held virtually from March 6th to 12th. Scheduled events will be offered live over Zoom and recorded.  Recordings will be available for one month after the live sessions. Please note that the NBCOT presentation will NOT be recorded, and thus registrants must attend the live session if they want to view that presentation.
Schedule
Saturday, March 6th 
11:00 am - 12:00 pm: Keynote Presentation: "A Deeper Look into the Power of Occupational Therapy During the Age of COVID-19" Dalmina Arias, OTD, OTR/L
12:00 pm - 12:30 pm: "Movement Break" led by Kate Wettergren, OTS
12:30 pm - 2:00 pm: "Fieldwork Panel" - Join recent OT and OTA graduates to discuss their experiences during fieldwork
Monday, March 8th
6:00 pm - 7:30 pm: "NBCOT Exam Question & Answer - How Can I Prepare?" Barbara Williams, DrOT, MS, OTR, Associate Director, External & Regulatory Affairs for NBCOT
7:30 pm - 8:00 pm: "Tools and Strategies to Promote Occupational Therapy with Your Senator and Representative"  - Tara Chmielewski  & Emma Penn, ILOTPAC
Tuesday, March 9th
6:00 pm - 7:00 pm: "How to Market Your Experience on the Job Hunt" Ryan Cleaveland, CEO, and Meghan Brown, Professional Recruiter, with Spotter Staffing
7:00 pm - 9:00 pm: Resume Reviews (by appointment only - if you signed up for this when registering prior to the March 1st deadline, you will be contacted to schedule a specific time for this evening)
Wednesday, March 10th
6:00 pm - 8:00 pm: "COVID-19 Panel: What changes has COVID-19 made to your practice and how has it impacted our clients?" - Join practitioners and clients to discuss current practice pivots 
Thursday, March 11th
6:00 pm - 7:30 pm: "Building the OT/OTA Relationship: Finding Solutions for our Clients Together" - OT and OTA students will collaborate to work together through some client case studies
---
Additional Activities and Services:
Resume Reviews - Deadline to sign up was March 1st 
We will have multiple industry recruiters and hiring managers available to provide you with feedback and advice on your resume. 
Resume reviews are available from 7:00 pm to 9:00 pm on Tuesday, March 9th, by appointment only. If you signed up for this option prior to the March 1st deadline, we will contact you directly to sign up for a specific time. Thank you!

Network with other students, practitioners, and ILOTA board members throughout the virtual event! Each live Zoom session will open 15 minutes before the scheduled time to facilitate networking among the participants.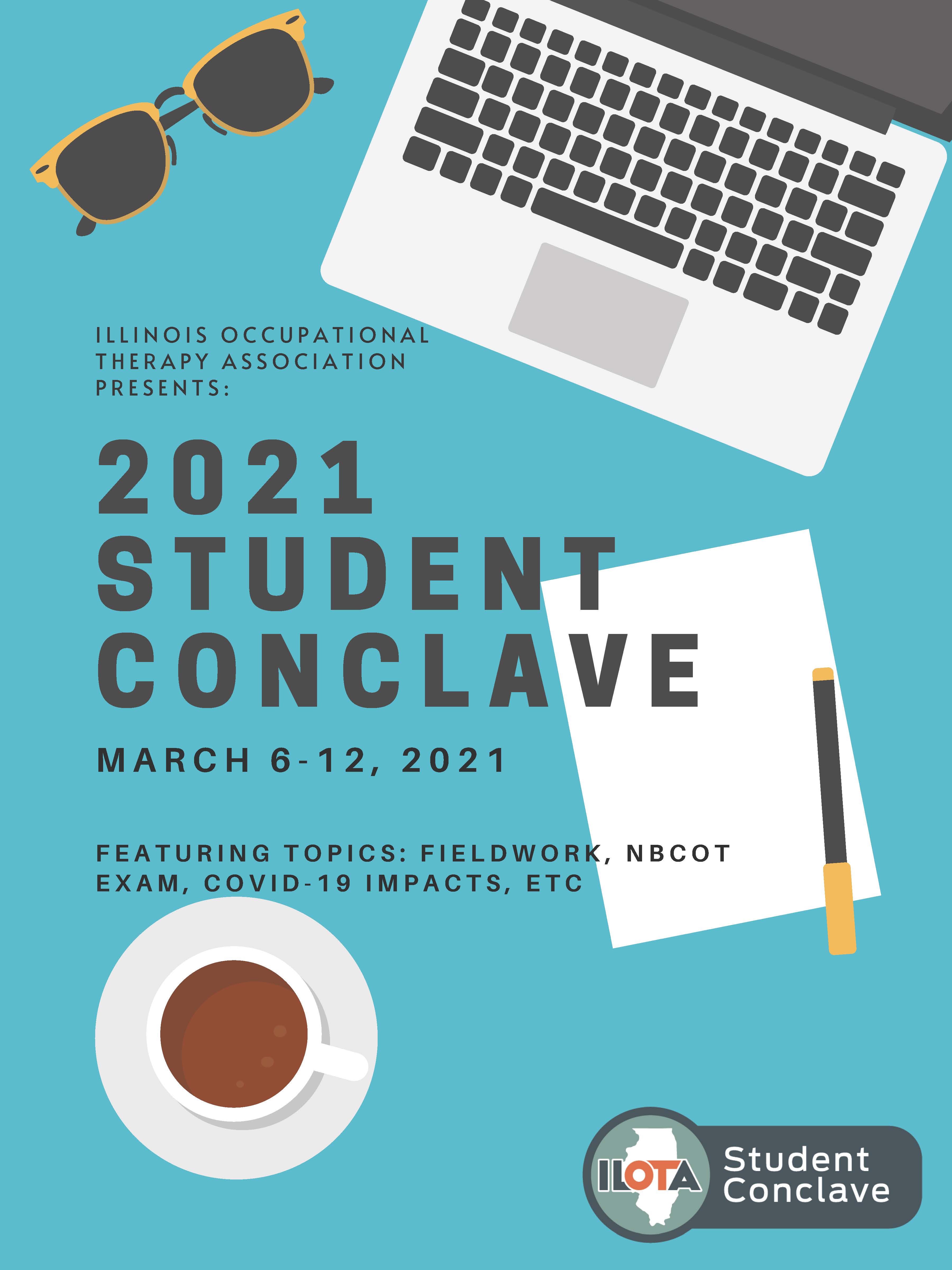 Important Dates
Now through March 12: Registration is Open
March 1: Deadline to sign up for Resume Reviews.
March 13 to April 15: Online Access to all Recorded Sessions for Registrants
---
---
Registration Fees
ILOTA Student Members and all ILOTA members: $10.00
(You must be logged in as a current ILOTA student or practitioner member in order to register at the $10 rate.)
Non-members: $40.00
(Student membership is only $25/year, so why not join first and then come back to register at the $10 rate? You'll save $5!)