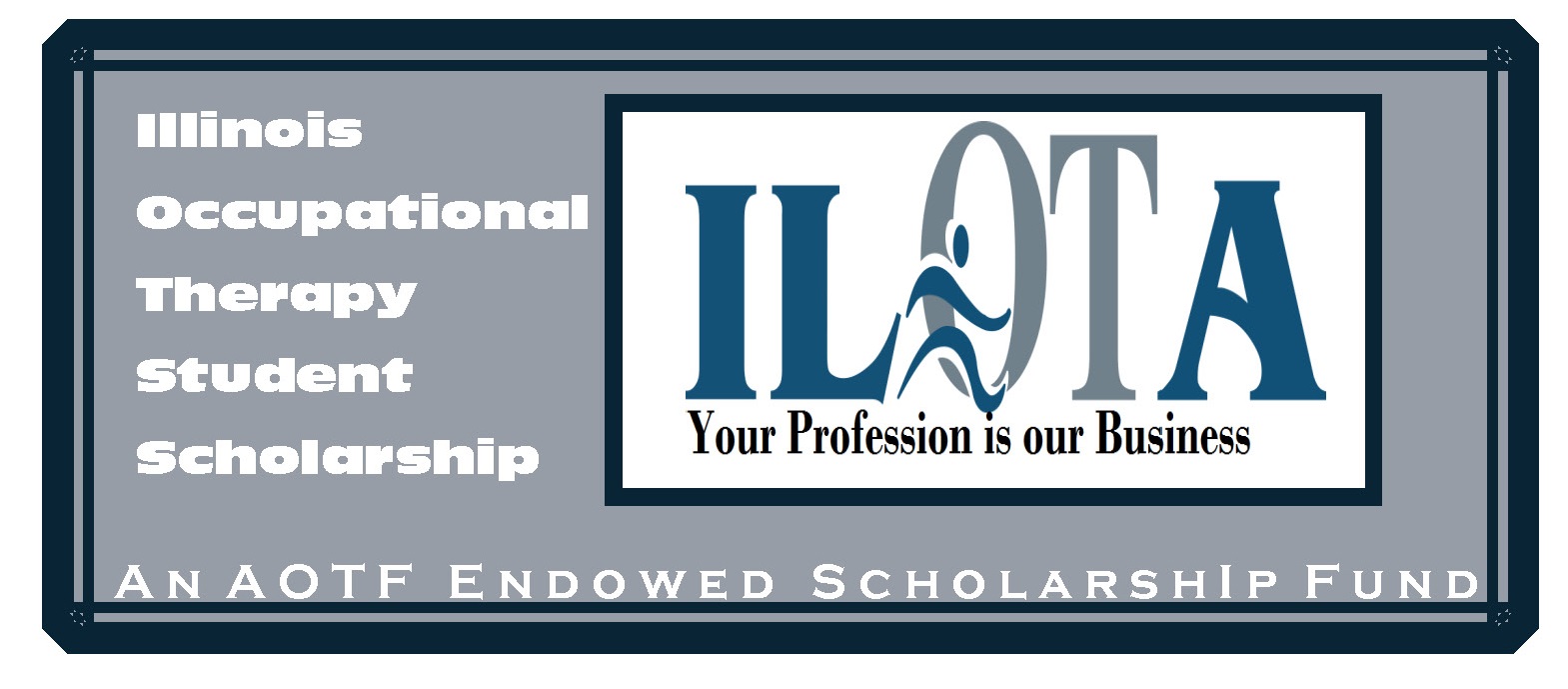 Your Profession is Our Business

ILOTA Sponsored Upcoming courses

Feb 25, 2017

Kinesio KT3

Holiday Inn, Matteson, IL

March 4, 2017

Leading in Every Moment

Hoffman Estates, IL

ILOTA Scholarship News

We did it! ILOTA met the challenge and we are now 50% of the way to a fully funded endowed scholarship. We were successful in receiving the $5000 scholarship match from an anonymous donor.

Contribute today!

Download the AOTF Contribution form or visit www.AOTF.org to donate to the ILOTA Scholarship

Occupat

ional Therapy in the News!
Invest in your profession, support ILOTA through membership.