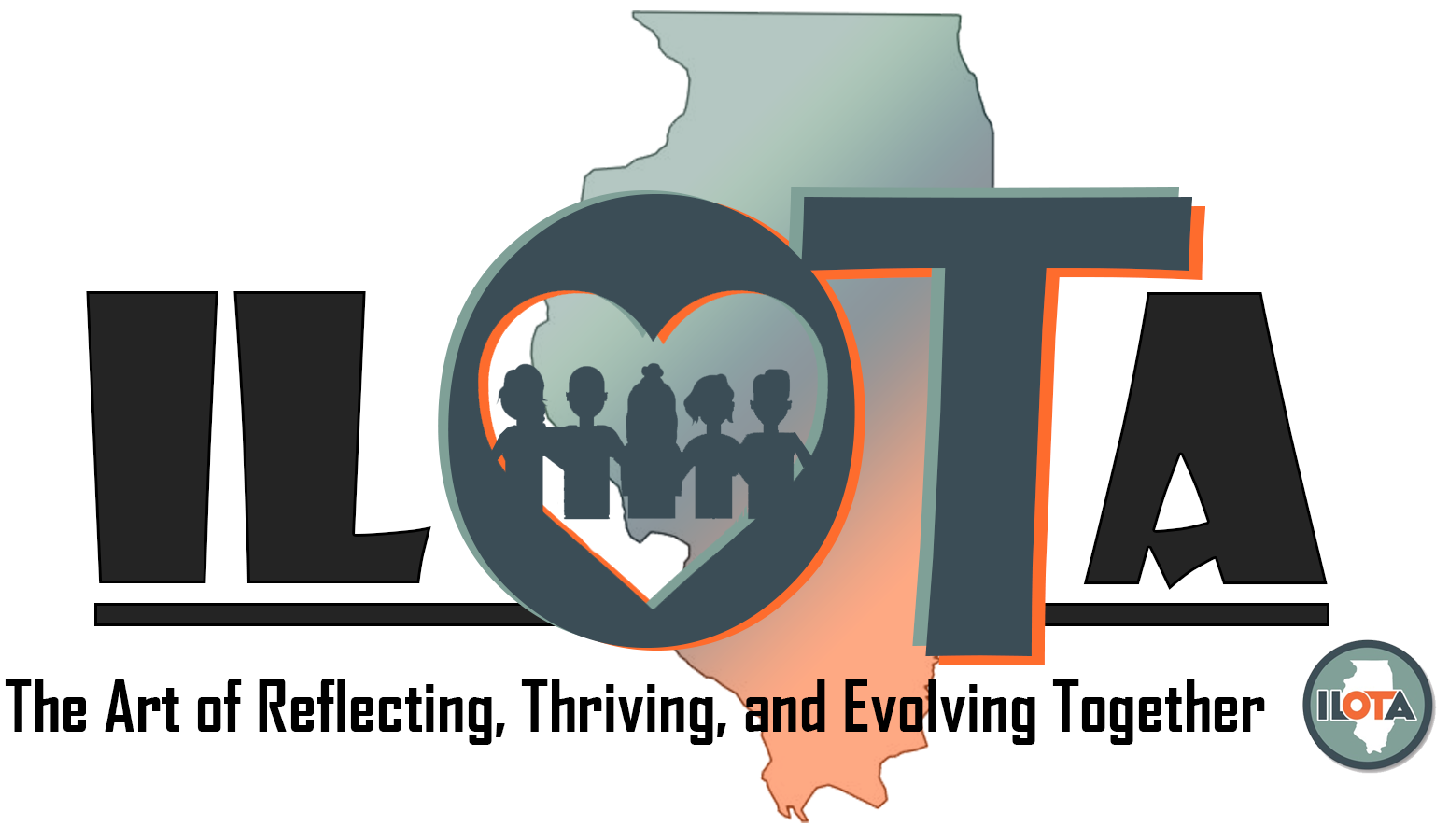 2022 ILOTA Annual Conference
* In-Person, One-Day Conference on Friday, November 18, 2022, at the NIU Naperville Conference Center
* Virtual, On-Demand Programs Throughout October, November, 

and

 December
* 2022 ILOTA Annual Conference theme of "The Art of Reflecting, Thriving, and Evolving Together"
We are excited to announce our plans for the 2022 ILOTA Annual Conference! Please bookmark this page and return often for updates. This page will remain the clearinghouse for all conference-related news and links over the next several months.
The Call for Papers opportunity is now closed. THANK YOU to everyone who submitted a proposal! 

Proposals were submitted in these 17 areas of practice:
Academic Education

Administration & Management

Advocacy

Assistive Technology

Developmental Disabilities

Justice, Equity, Diversity, & Inclusion

Early Intervention

General

Gerontology

Home & Community Health

Mental Health

Neurorehabilitation

Occupational Therapy Assistant

Orthopedic & Upper Extremity Rehab

Pediatrics

School-Based Practice

Sensory Integration
NEW! Our 2022 ILOTA Awards Nomination Process is Underway - Deadline is July 31st. This year's award recipients will be honored during the 2022 ILOTA Annual Conference on November 18, 2022. Do you know someone who is deserving of being honored?  You can view the award descriptions, review the complete list of past ILOTA award recipients, and access a link to submit your online nomination all here.